CLOTHES
Accessories to prettttiiify your petz (and babyz! :o) with! Place them in your Resource\Clothes folder.





petz 3 :: petz 4 :: petz 5

Little Bows (pack 1)
Based off the annoyingly huge pink bow that comes with the game, I've shrunk it down and made lots of extra colors!
Little Bows (pack 2)
More little bows in 10 additional colors.

UPDATE: I've made some slight modifications to all the bows, thanks to some tips from Buck @ Medusa!

BABYZ GAME CLOTHES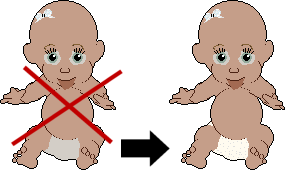 A Better White Diaper
A slightly modified white diaper so that instead of an unpleasant, flat off-white color, it is now a nicely textured white. This overwrites the original, so please be sure to make a backup!
______
copyright © kel 2006+ :: images © their original creators
stuck in frames? break out!