info * crew * adopt * downloads * misc * links
INFO
The following is just some slightly irrelevant, probably useless, and most likely boring stuff about me, the site, ya know. So.. you've been warned!



MOSTLY ME
I'm known as Kel, Kelastic, Kelistic, or Kelly throughout the petz community. So if you're ever on a petz forum you can identify me by those. I live in Virginia and was born in June. My favorite colors are blue and green, my favorite time of year is Fall, my favorite holiday is Halloween, and my favorite dessert is cheesecake.

One would usually consider me to be a cat person, because I have a lot of them (seven!). But while I do love cats, I'm actually more of a dog person. For us it seems that cats just literally wander into our lives and then never go away. If I could choose the type of dog I'd want, it would be a Border Collie or a Border Collie mix. The Siberian Husky would be my second choice.



THE SITE
I've been part of the Petz Community since 2000 but Middle Night has been here since 2006, nor was it the first site I owned. The name was inspired by a cat I once had, Midnite, and my mom had given him the nickname "Middle Night". I used to think it was really silly, especially when she'd call him inside from the back door shouting out his nickname repeatedly. But now I cherish it because it reminds me of him. He was severely injured in June 2005 but passed away overnight at the Vet. So a year later, along comes Middle Night.



PREVIOUS LAYOUTS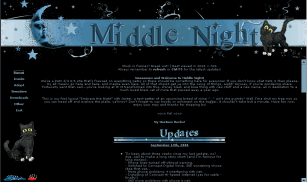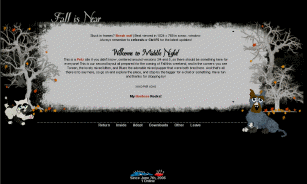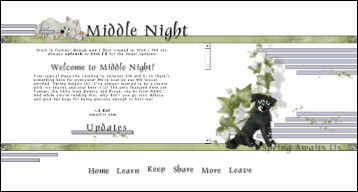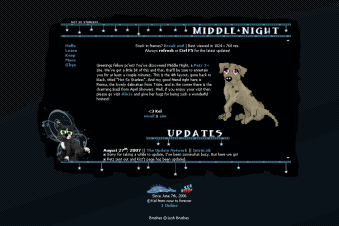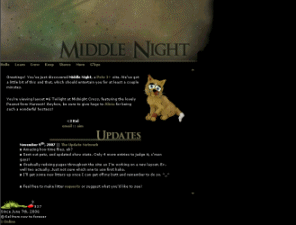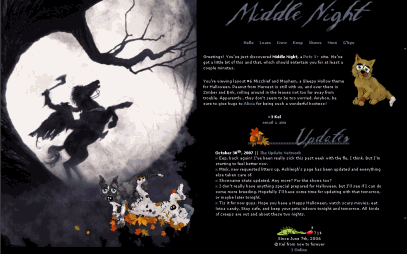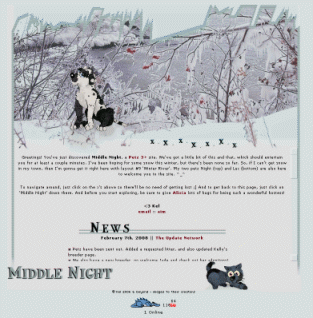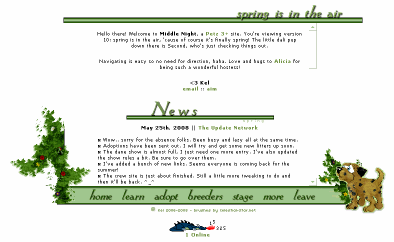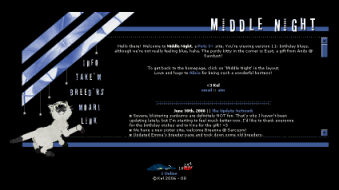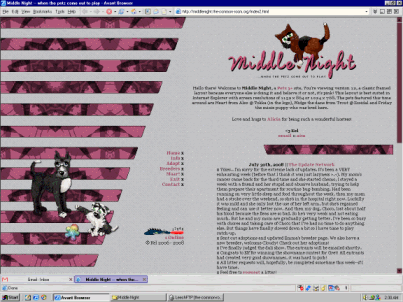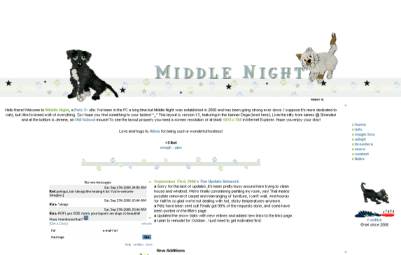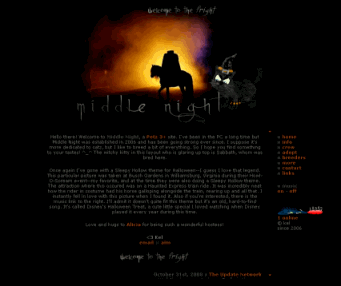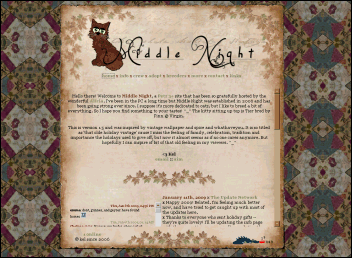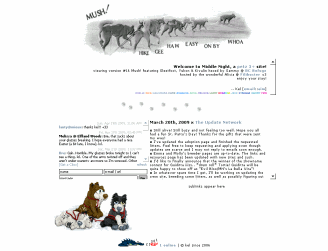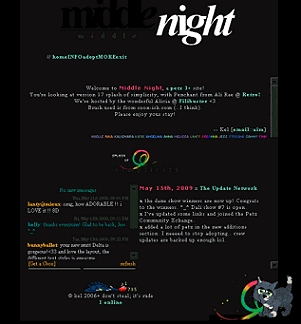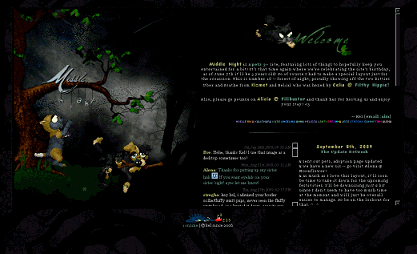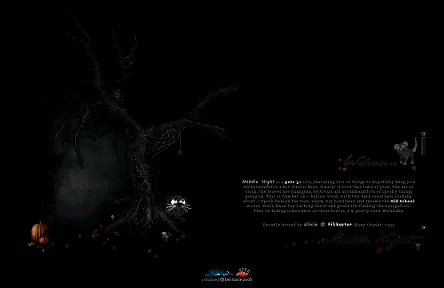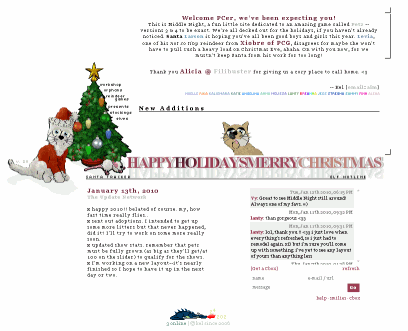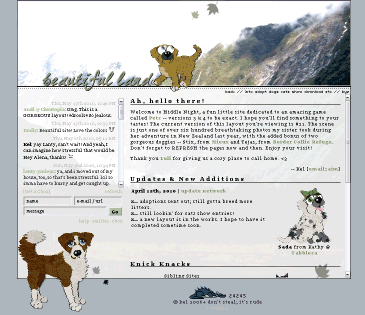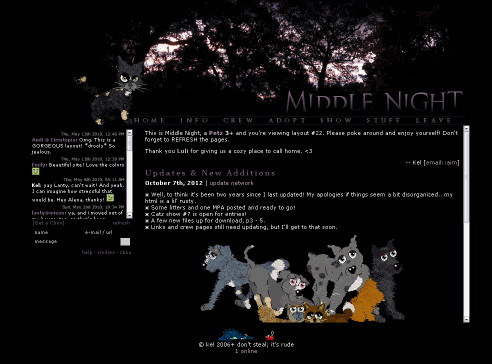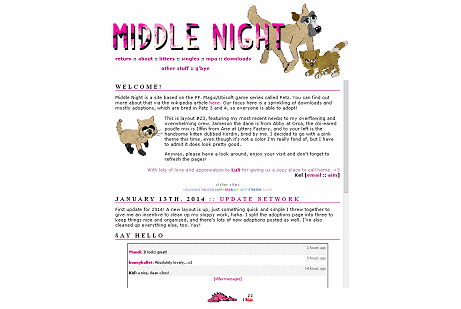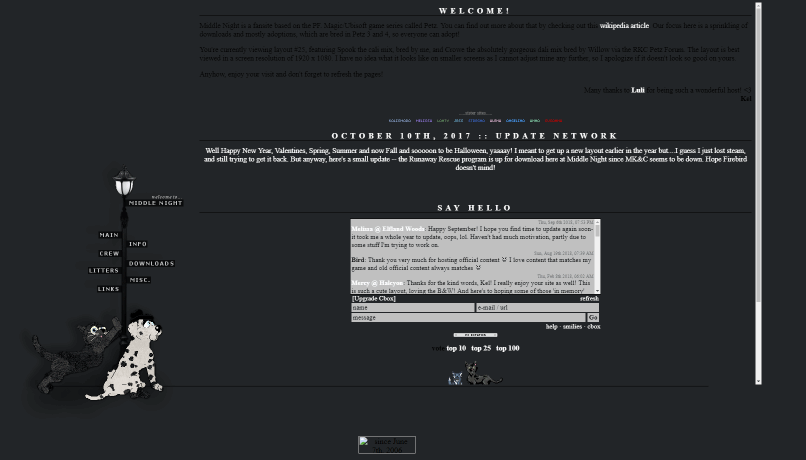 copyright © kel 2006+ :: images © their original creators
stuck in frames? break out!